What We Consider Waste

explores local food waste and promotes awareness to locals and tourists. Centered around experimenting with food waste additives the aim is to establish stable recipes to produce a bio-based material that can be used in the construction of contemporary art.
Almost 50% of the entire waste generated by the Gold Coast hospitality industry is food and there are a limited number of commercial venues utilising food waste recycling services. Through the What We Consider Waste project and workshops I want to encourage locals and visitors to consider the excess of organic by-products from commercial kitchens. Can this be sensibly uncovered in a way that benefits both the venue, consumer, and environment? Can it challenge the way we think about art and waste?
Participants were invited to Dust Temple, Currumbin to find out more about this project by participating in a material-making workshop. Learning how and what food waste can be salvaged and utilised within the production of biomaterials that are both durable and biodegradable. While investigating and critiquing the ethical and material value systems that underpin our relationship with the natural environment.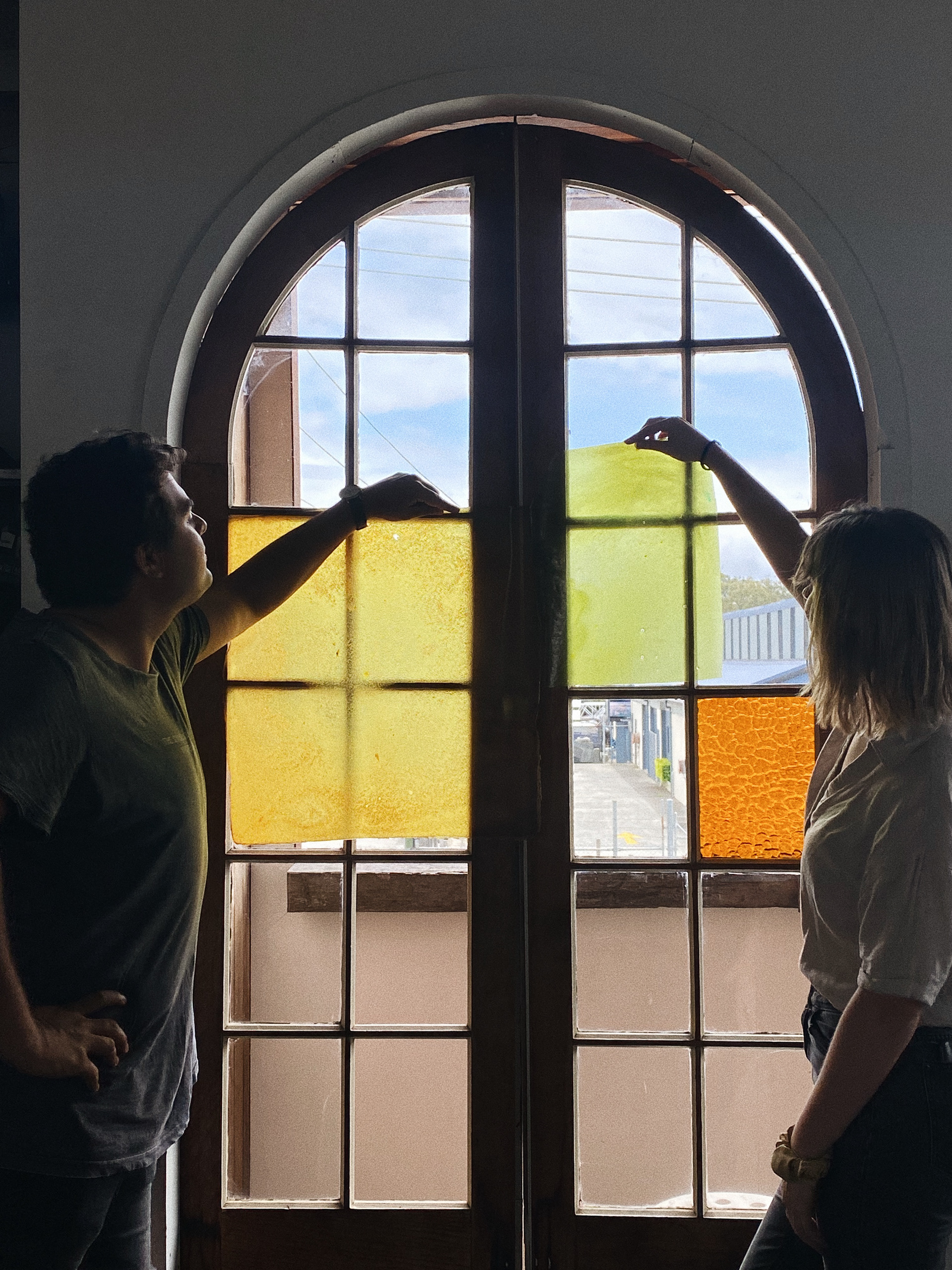 Stay tunes... Recipes coming soon!
GENERATE GC is a program for artists who seek to develop their creative acumen through the generation of ideas within community and place. Created by the City of Gold Coast and delivered in collaboration with SITUATE Art In Festivals, GENERATE GC is a bespoke two-year program designed to develop new site-specific work by Gold Coast artists and creative practitioners. GENERATE GC provides an exciting opportunity for Gold Coast artists and creative practitioners to push boundaries, take creative risks and develop new work that responds to the unique potential of Gold Coast communities and environments.  

The core focus of the program is the generation, testing and development of ideas and new work to be realised in unique and unlikely places across the Gold Coast. It also builds practice and career sustainability by providing important pathways and links to local and national arts and non-arts partnerships, collaborations and presentation platforms.